This project was my Entrepreneurial Project from my Advanced Graphic Design Campaign class, in which we were tasked with coming up with a business idea, its product and brand design. ​​​​​​​My product was the delicious clusters that my aunt, Pam, makes. 
About this project
Class: GD Advanced Campaign
Professor: Doug May
Special thanks to my aunt, Pam Kuo, for making different flavors of clusters that were all equally tasty. 
My role
Research, Branding, Copywriting, Package Design, Prototyping, Photography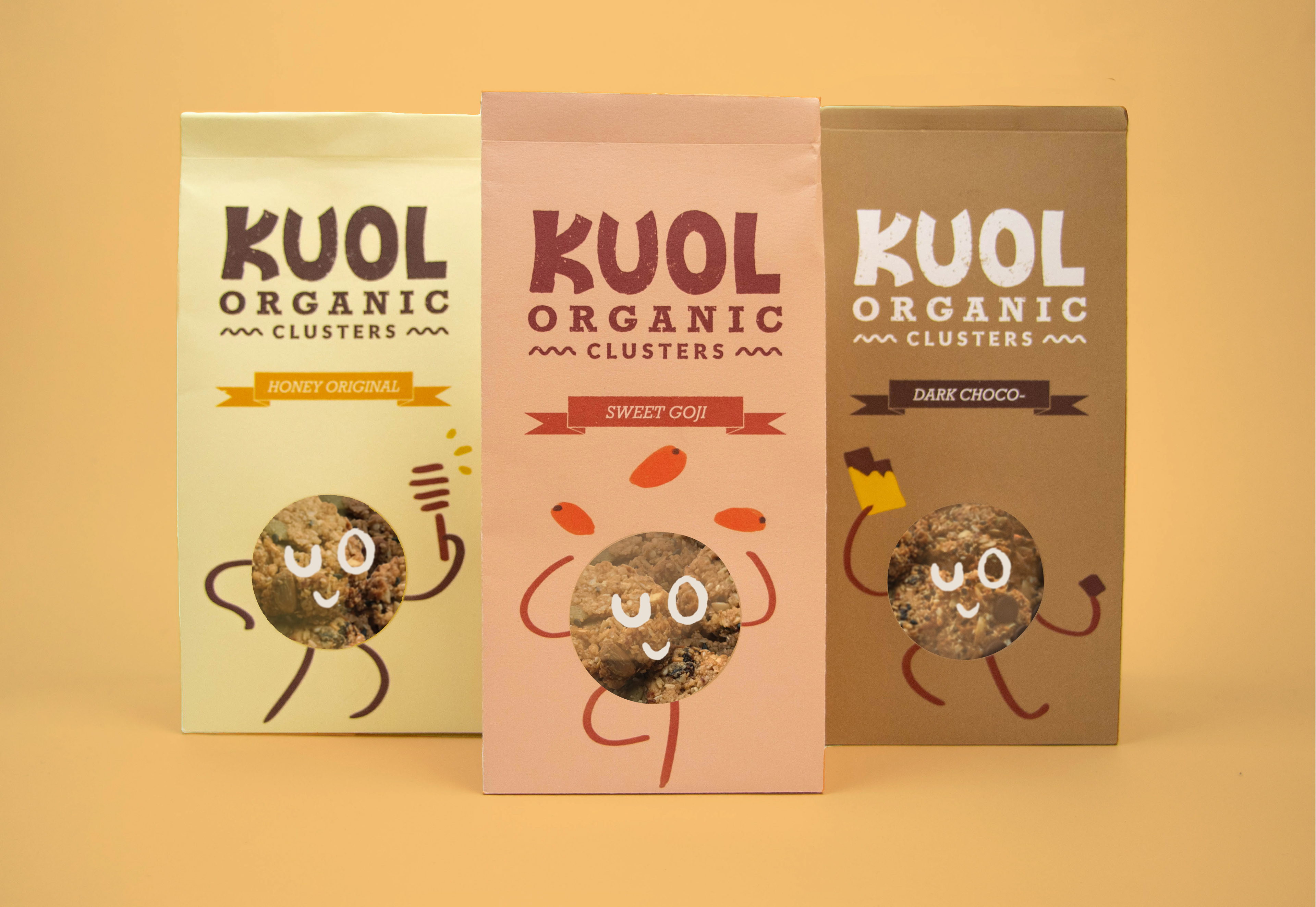 The story of Kuol began with a craving that both my aunt and I felt for a truly healthy, filling, and tasty type of snack. Since we couldn't find a snack like that, we decided to make one ourselves. After much research and many trials and errors, my aunt developed the oatmeal clusters with the right amount of sweetness without any added sugar. It has the solid ingredients to be a small meal for people on the go who also want to eat healthy. I designed the brand identity for her clusters, which I named using her last name "Kuo" because it also sounds like "cool."
​​​​​​​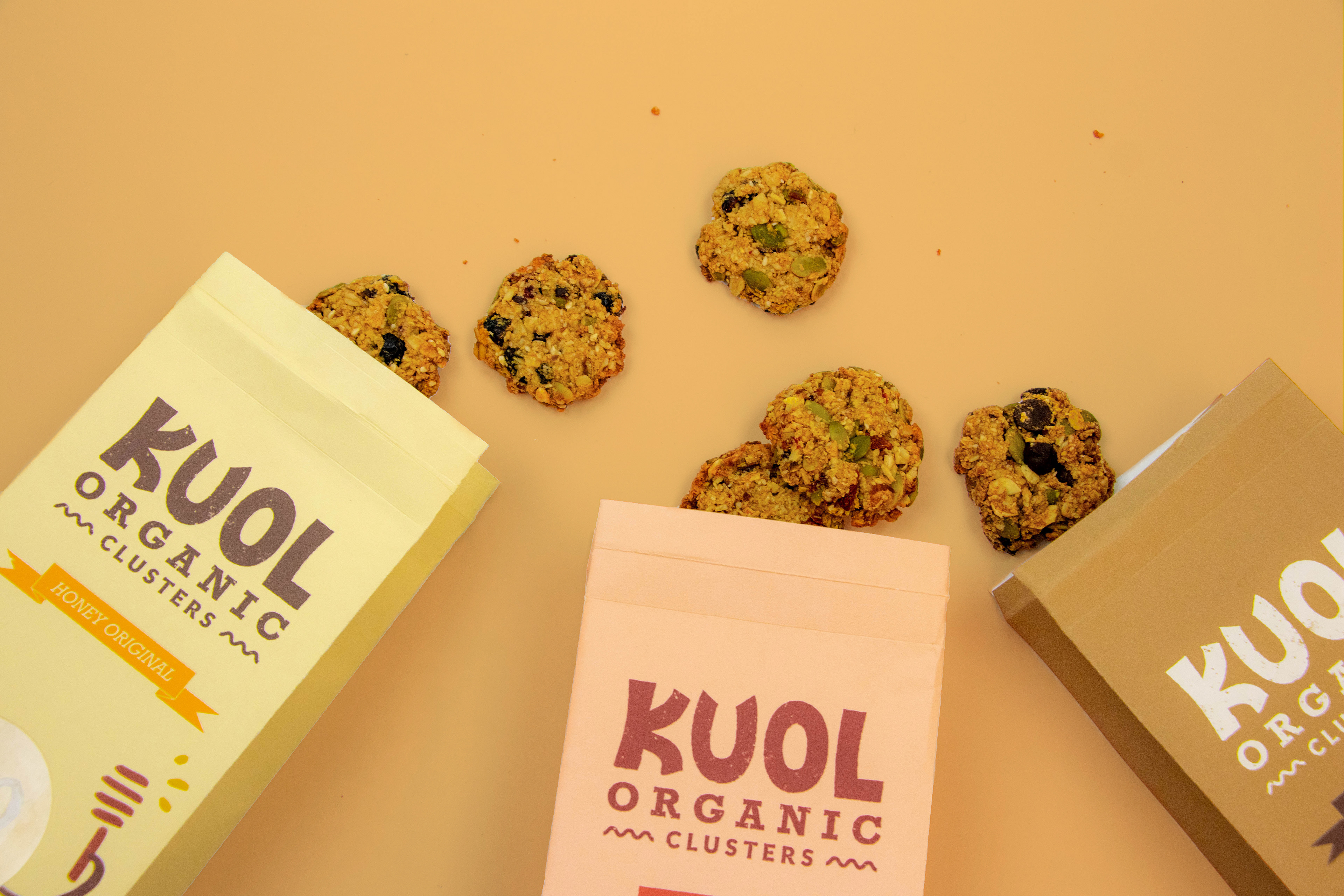 It's uncool when so-called "healthy" snacks sneak in lots of sugar or artificial sweeteners, and it's uncool that busy people like me and my aunt have to compromise the nutritional value of our snacks. We want snacks that are genuinely good to us while also delicious to eat-- we want something cool like that. Hence, the Kuol Organic Clusters were born.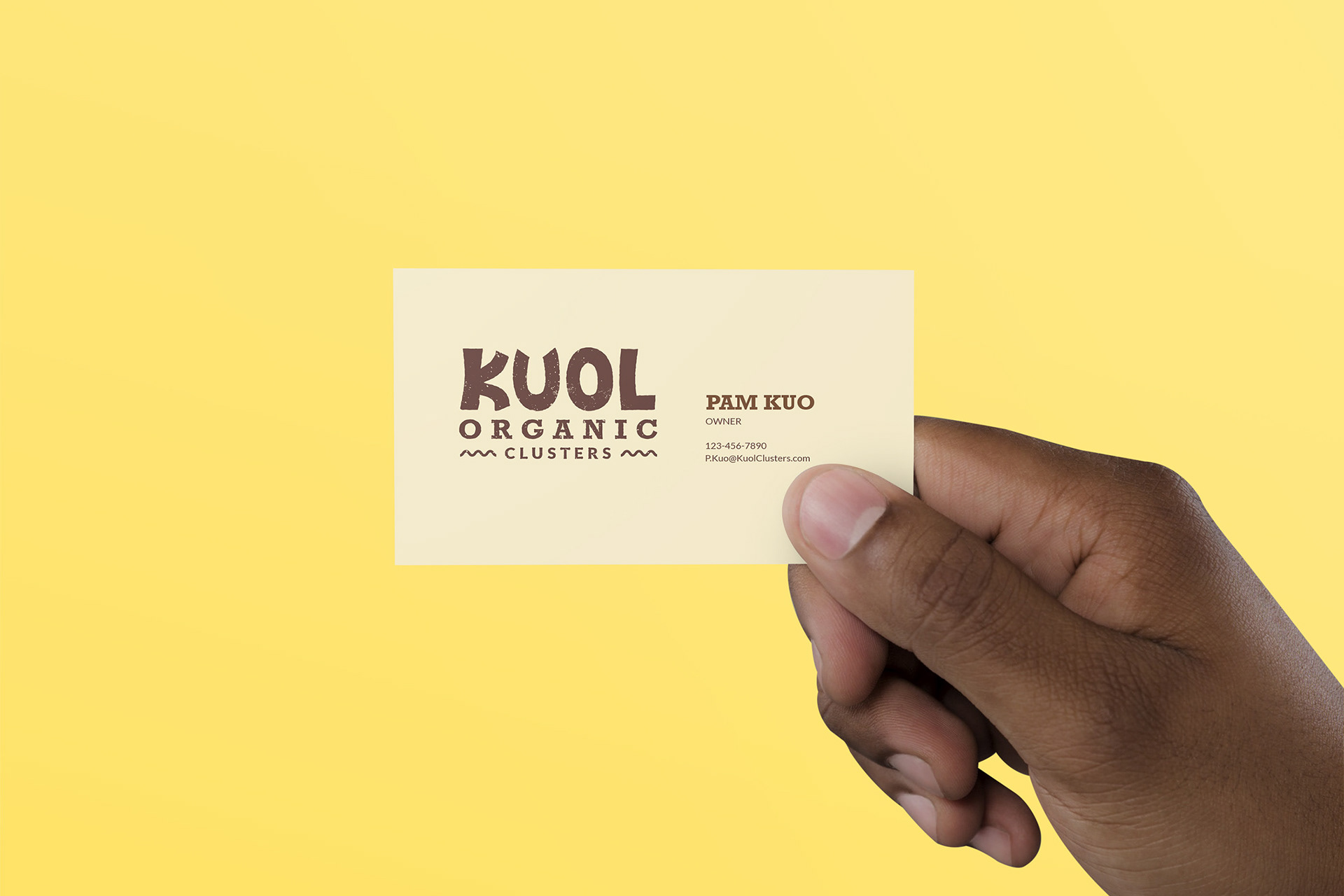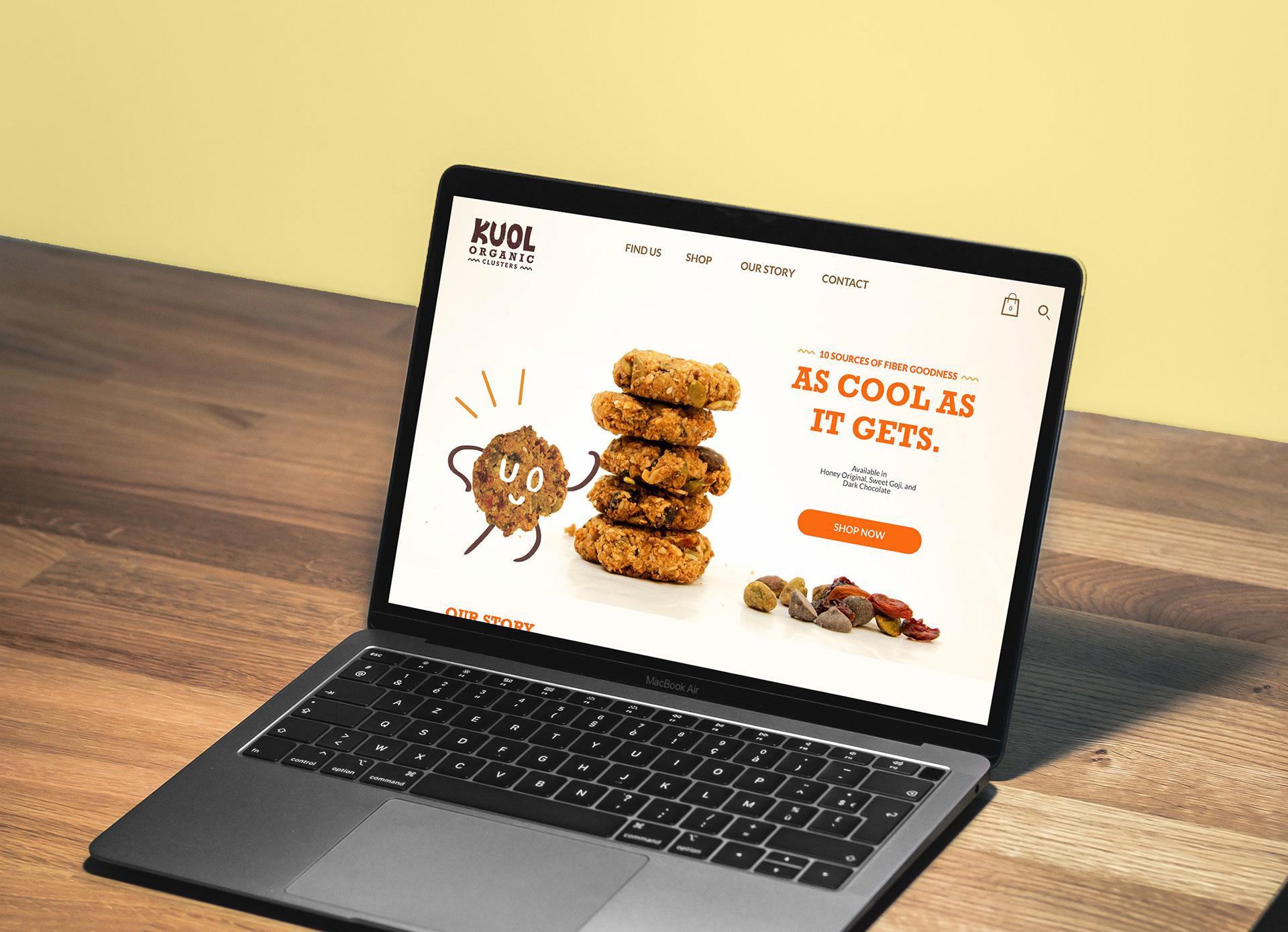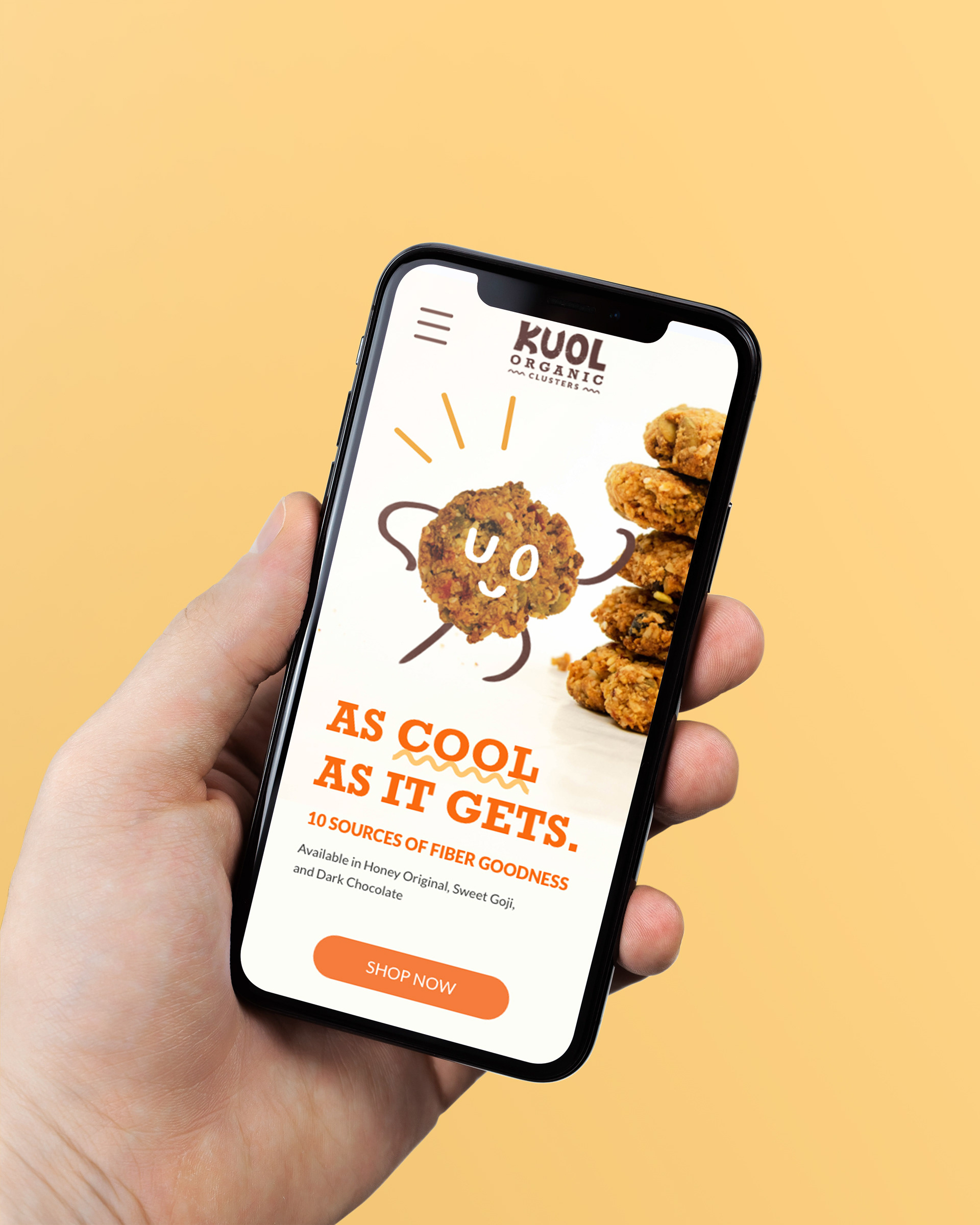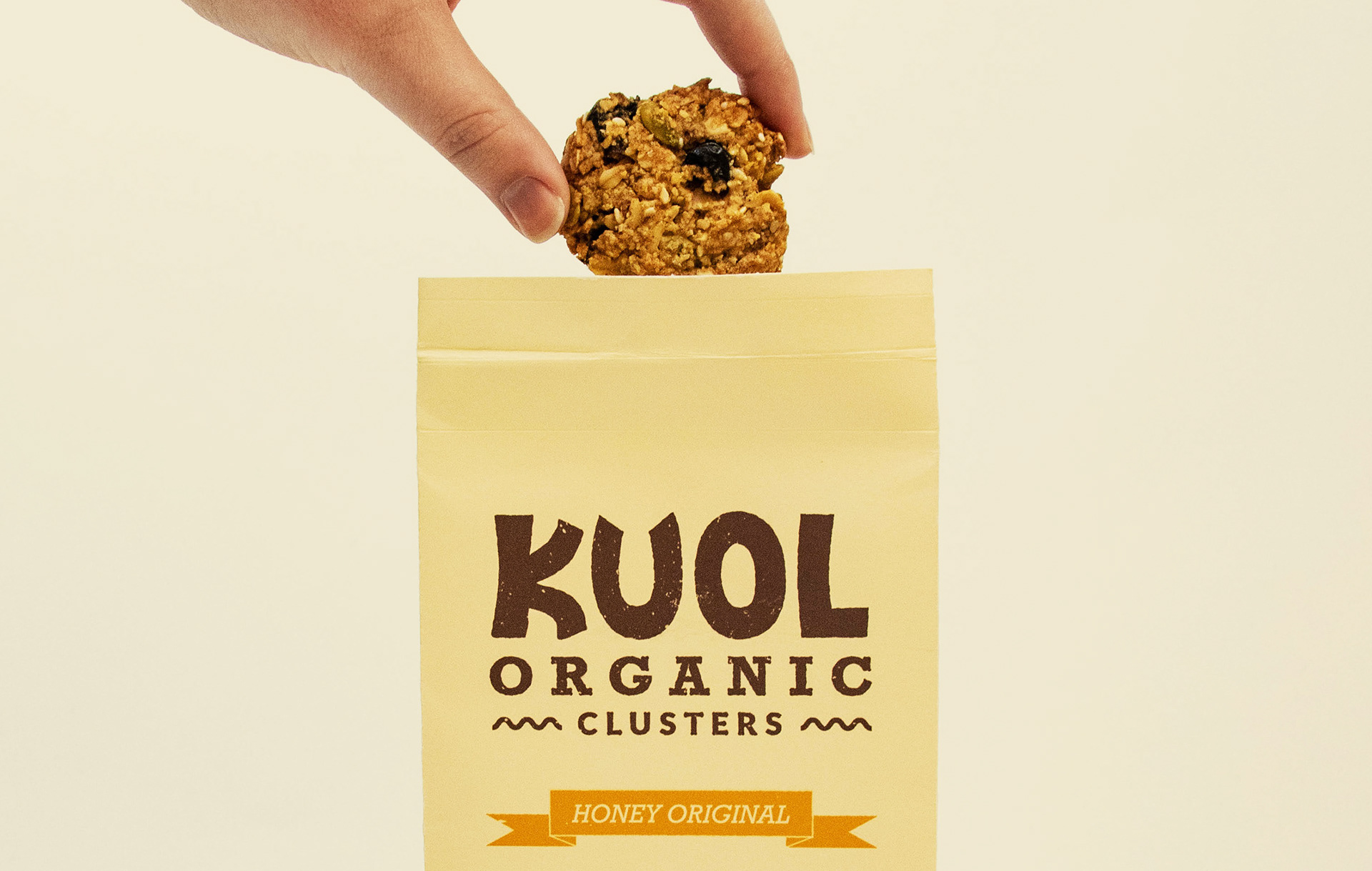 Thank you for viewing my project!